Outage Center
When the unexpected happens, you can expect MCREA to help.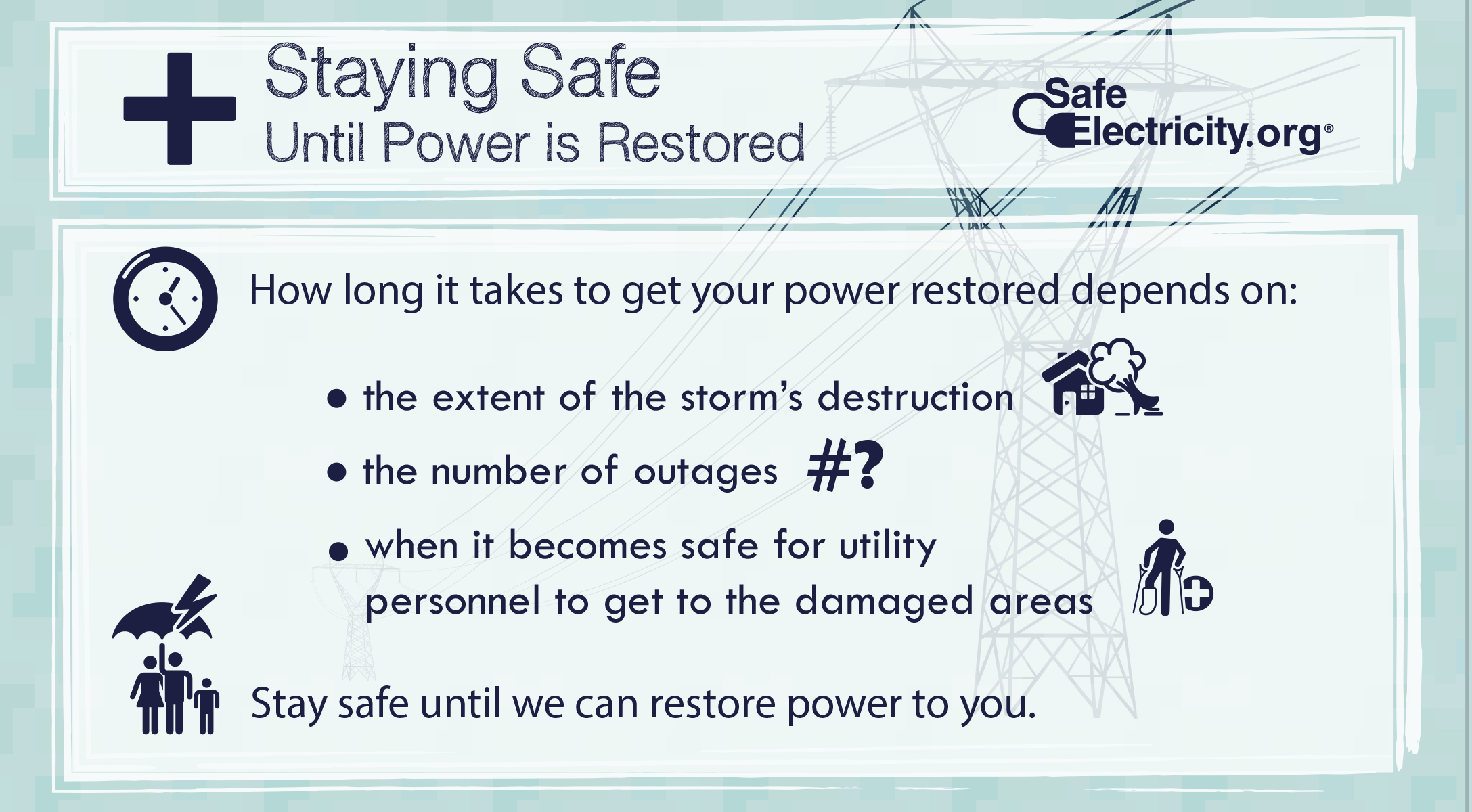 What should I do if the power goes out?
During an outage, you should turn off electrical appliances and unplug major electronics, including computers and televisions. Power sometimes comes back in surges, which can damage electronics. Your circuits could overload when power returns if all your electrical items are on. Leave one light on to indicate that power is back on. Wait a few minutes and then turn on other appliances and equipment--one at a time. 
If you use a standby generator, take proper safety precautions. Always read and follow all manufacturer operating instructions. There should be nothing plugged into the generator when you turn it on. This prevents a surge from damaging your generator and appliances. Operate generators in well-ventilated, outdoor, dry areas. Never attach a temporary generator to a circuit breaker, fuse, or outlet; plug items into the generator once it's operating.
Permanent generators should be wired into a house by a qualified electrician and include a transfer switch to prevent feeding electricity back into overhead lines, which can be deadly for linemen.
To help you get through, have a storm kit prepared. Keep the kit in a cool, dry place, and make sure all members of the family know where it is.
More power outage safety tips can be found at Safe Electricity. 
---
Join MCREA's Pullout List
While MCREA certainly hopes that outages don't occur during inclement weather, situations may arise where MCREA crews need assistance from consumer-members; primarily with pulling out stuck equipment. The pullout list was created with this in mind, and MCREA is looking to update that list with new members.
MCREA does provide compensation when pullouts are performed and we greatly appreciate members willing to help our crew. If you own a tractor or other large equipment capable of pulling out stuck MCREA vehicles and wish to join the pullout list, please enter your information below.